Technology Design & Development
A talented and affordable workforce, accessible amenities, easy commute, available office space, and bountiful local support groups make Buffalo Niagara perfect for your company's expansion or relocation.
Buffalo Niagara boasts:
•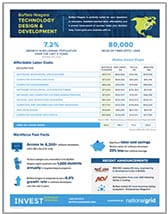 47 colleges and universities within 100 miles of downtown Buffalo
•  7.2% growth in millennial population (National average = 5.4%)
•  Access to 6,200+ software developers within 60 miles (U.S. only)
•  Cost of living on pace with the national average, significantly lower than competitive metro areas
•  80,000 miles of fiber optic lines, the fifth best-equipped region in the world
For incentive highlights, support resources, real estate options, HR tips, and an expansion checklist, download our free guide.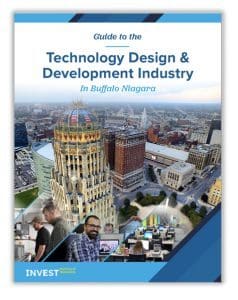 RED-INC, a research, engineering, and development provider primarily for the military and defense industries, chose Buffalo Niagara for its 40+ job expansion. Read their story here.
"RED-INC chose to expand in Buffalo because it's a city with an upward trajectory. We were impressed with the top engineering talent available from the local universities, the cost competitive nature of the city, and the level of amenities available within the city of Buffalo."
– David Aldrich, CEO of RED-INC