175 Milens Road, Tonawanda, NY 14150
70,400 SF available for lease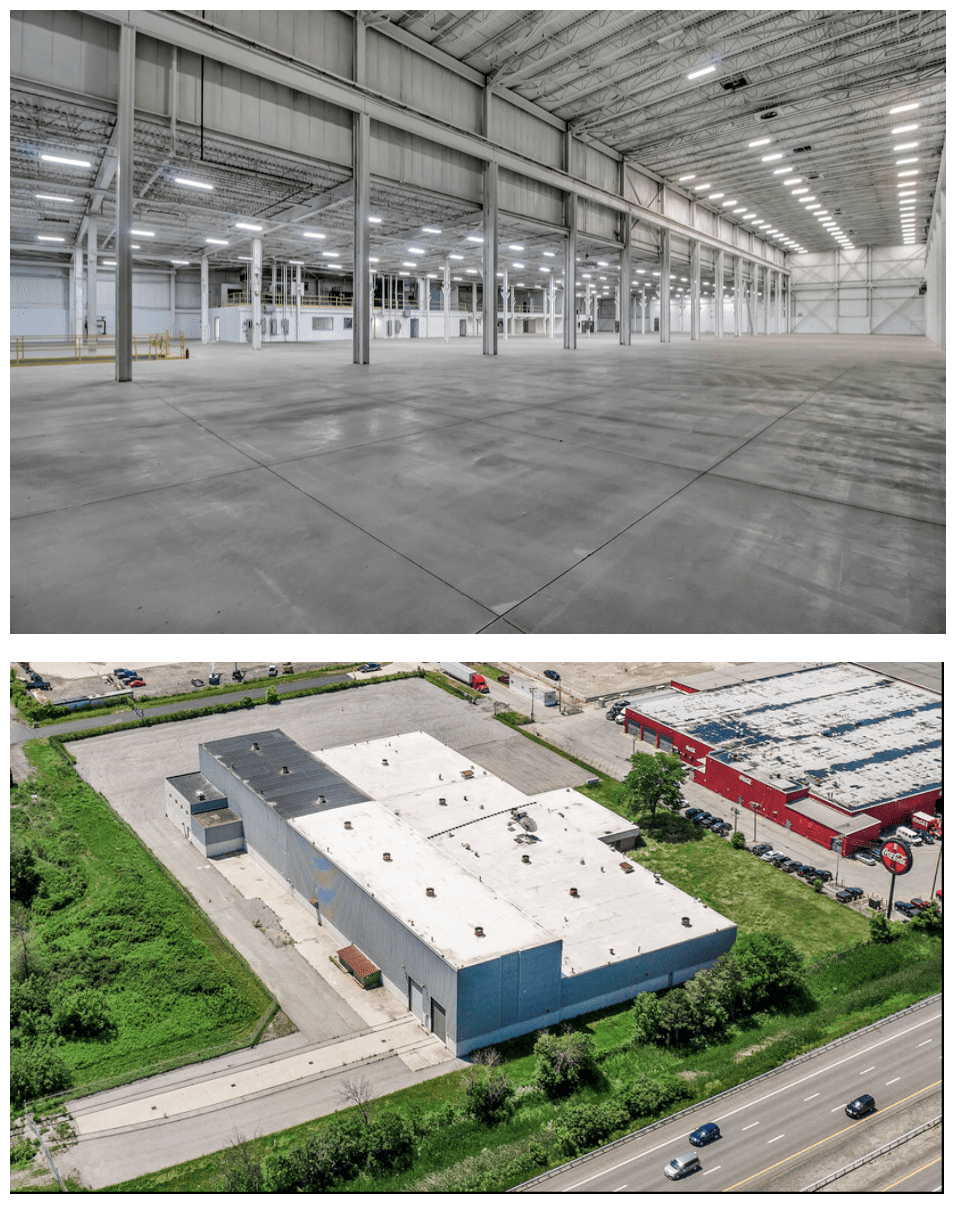 Location: Town of Tonawanda, Erie County
Benefits: 75 Milens Road is a 70,400 SF industrial facility ideal for manufacturing and warehouse operations featuring clear heights of 23' – 46' in a high bay section.  The site can support multimodal logistics options with 6 grade level doors, 1 interior deep dock door, and a CSX rail spur on site.
The main floor is comprised of a 66,000 SF manufacturing area with variable column spacing of 25' x 60' and 25' x 40'.  The main floor also contains 3,700 SF of office space and a mezzanine level provides 7,700 SF of storage and an additional 1,600 SF of office space.
The facility featured wet sprinkler system installed and upgraded lighting and interior paint.  Site is eligible for low-cost electric power rates from the New York Power Authority and additional state and county incentive programs.