Class B office building in the heart of the City
Rare opportunity for lease of developed space on Delaware Avenue. Zoned N-2R in accordance with the new Buffalo Green Code, making it ideal for residential, corporate office, or medical uses. With substantial parking available for 181 cars plus 3 docks and 1 grade door. You can search additional locations in our database.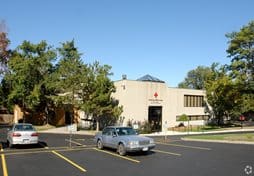 768 Delaware Avenue, Buffalo, NY 14209
Size: Two floors, 52,500 sq. ft.; available suites range from 22,500 to 52,500 sq. ft.
Description: Rare opportunity for redevelopment on Millionaire's Row along Delaware Avenue. Neighbors of the property include United Way of Buffalo & Erie County, Computer Task Group, Child and Family Services, Westminster Presbyterian Church, and the Jewish Community Center.
Location: Located in proximity to Buffalo Niagara Medical Campus and growing Allentown and Elmwood neighborhoods.
Lease Price: Not disclosed