Niagara County Opportunity Zones
The Opportunity Zones in Niagara County offer an excellent potential to restore, enhance, and further enliven a region strategically located on an international border. Our 8 zones include waterfront sites along the Niagara River and Erie Canal, historic main streets, neighborhood business districts, office and industrial parks, and sites overlooking the majestic Niagara Falls itself. The Opportunity Zones program provides substantial tax benefits for capital gains reinvested into these economically disadvantaged areas. Details on opportunity zone properties are available in a free 16-page prospectus. Fill out the form below to download your prospectus today!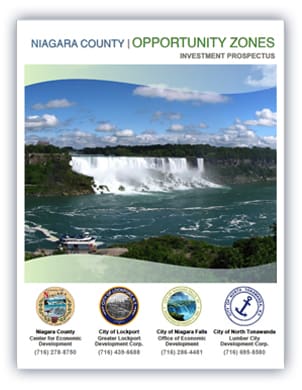 To learn more about Niagara County Opportunity Zones, contact Kim Grant, VP of Business Development, at kgrant@buffaloniagara.org.