Erie County Opportunity Zones
The Opportunity Zones in Erie County offer an excellent potential to restore, enhance, and further enliven a great region. Our 23 zones are urban, dense, diverse, colorful, and full of high-impact real estate projects and operating business deals. Based on geography, land use and planning, infrastructure, and assets, the zones are organized into 14 Zone Districts. Details on opportunity zone properties are available in a free 32-page prospectus. Fill out the form below to download your prospectus today!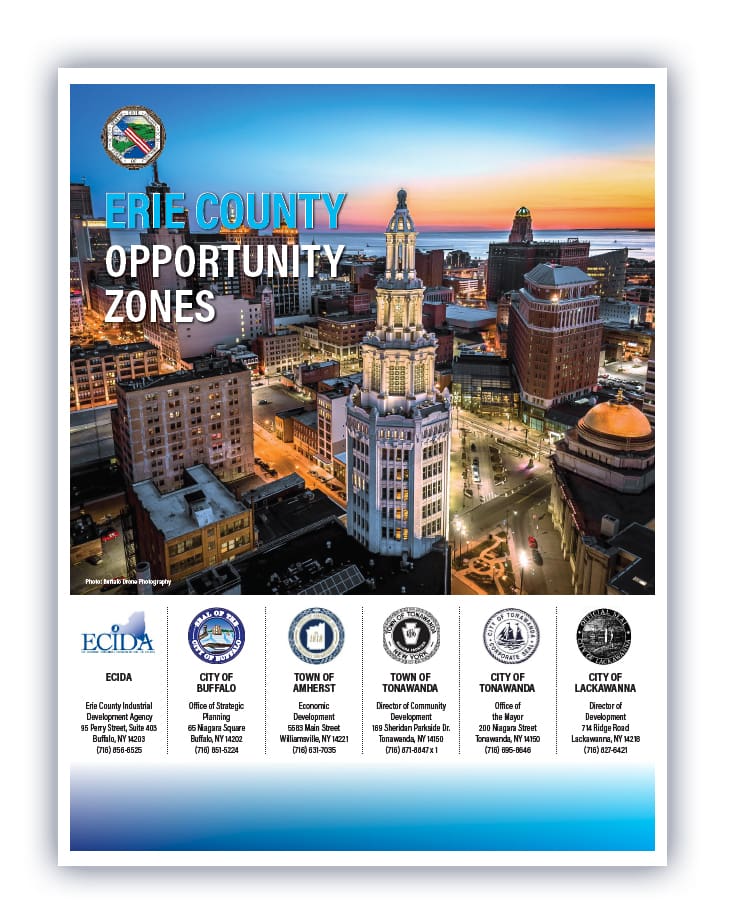 To learn more about Erie County Opportunity Zones, contact Kim Grant, VP of Business Development, at kgrant@buffaloniagara.org.