Welcome to the Buffalo Niagara Region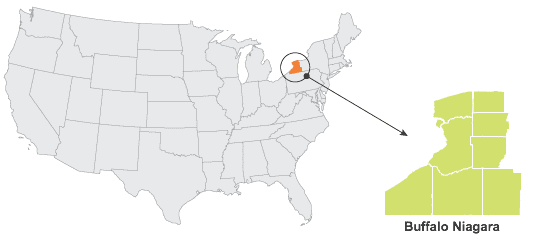 The Buffalo Niagara region is comprised of eight counties that form the western-most end of New York State. The region is strategically located within 500 miles/800 km of 40 percent of the U.S. population. Its international border makes it a bi-national gateway for commerce, facilitating $83 billion in annual trade between Canada and the United States.
Western New York is a region deeply rooted in history, yet moving boldly toward a dynamic future. Explore the eight unique counties listed to the left.