International Business Destination
Buffalo Niagara is perfectly positioned for success, with seven international ports of entry and 40% of the U.S. population within a 10-hour drive. Real estate, utilities, office space, and talent are all cost-effective and help lower your bottom line. And Niagara Falls offers our region's companies low cost hydropower, as well.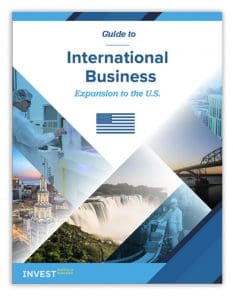 Begin building the Buffalo Niagara business case with our International Business Expansion Guide, full of expert analysis on incorporation, immigration, tax and accounting, human resources, and more.
Download International Expansion Guide