Technology
Buffalo Niagara has unique regional advantages that are perfectly suited to support innovative and growing technology and software companies in their startup, expansion, or relocation efforts. Tech companies need specific amenities to succeed—like a skilled workforce; a full pipeline of up-and-coming talent; lively and engaged communities of workers; strong regional infrastructure; available office space including coworking locations; and competitive yet affordable wages. Buffalo Niagara boasts them all.

6.2%
growth in the Millennial population over the last 5 years, beating the national average of 4.7%

47
colleges & universities within 100 miles of downtown Buffalo

6,800+
software developers within 60 miles
Why Technology and Software Companies are Thriving in Buffalo Niagara
Buffalo Niagara's affordability, flexibility, and ecosystem supports well-established technology and software companies, budding startups, and everything in between.
One of Buffalo's most well-known technology success stories comes from ACV Auctions, our area's first (but not only) software unicorn. The company, whose app lets car dealers buy and sell used cars online, now boasts a valuation of over $1 billion and successfully went public on the NASDAQ in 2021. ACV Auctions employs more than 1,700 people nationwide, several hundred of them from its headquarters here in Buffalo Niagara. Other Buffalo Niagara technology and software companies thriving in the region include:
The Buffalo Niagara region is well-equipped to help technology companies and their employees thrive, thanks to:
A full talent pipeline. With more than 6,800 software developers located within a 60-mile radius in the U.S. and with a projected 15% growth rate in software developers over the next 5 years, Buffalo Niagara is poised to provide the talent pipeline that technology companies need to thrive. What's more, there are 47 colleges and universities within 100 miles of downtown, expanding the available workforce significantly. And, Invest Buffalo Niagara is leading the charge in attracting talent to Be in Buffalo. An initiative focused on promoting the regions resurgences and opportunities.
Lively online tech communities ripe for recruitment. One major strength of Buffalo Niagara's talent pipeline is the existence of lively online communities of workers from which companies can recruit. Thousands of people gather on platforms like Slack and meetup.com in groups like BuffaloDevs, Python Buffalo, Startup Tech Unleashed, Buffalo Game Space, JavaScript Manifest Destiny, Inclusive Tech Buffalo, Full Stack Buffalo, Buffalo Artificial Intelligence, and more.
A catalyst for Buffalo Niagara's technology sector. Buffalo Niagara is home to the Tech Academy, a regional hub established by M&T Bank. The Tech Academy serves as a home to train, reskill and upskill employees, and hire the next generation of tech talent. And the results will benefit not only M&T in its hiring efforts, but also all Buffalo technology companies and the region at-large. Learn more here.
Competitive salaries and affordable cost-of-living. The median salary for software developers is 20% less than the national average. But because Buffalo Niagara has a low cost-of-living compared with similar metro areas like Philadelphia, Chicago, and Boston, those dollars stretch farther and enable your employees to do more.
The benefits of relocating to the Buffalo Niagara region are endless.
Data Sources: US Census Bureau (millennial population growth) and Lightcast (establishments and employment)
Growing Buffalo Niagara technology and software companies are successfully raising angel and venture capital from both local funding sources and other major cities. For additional data, incentive highlights, support services, real estate options, and an expansion checklist, download our free Advanced Business Services guide.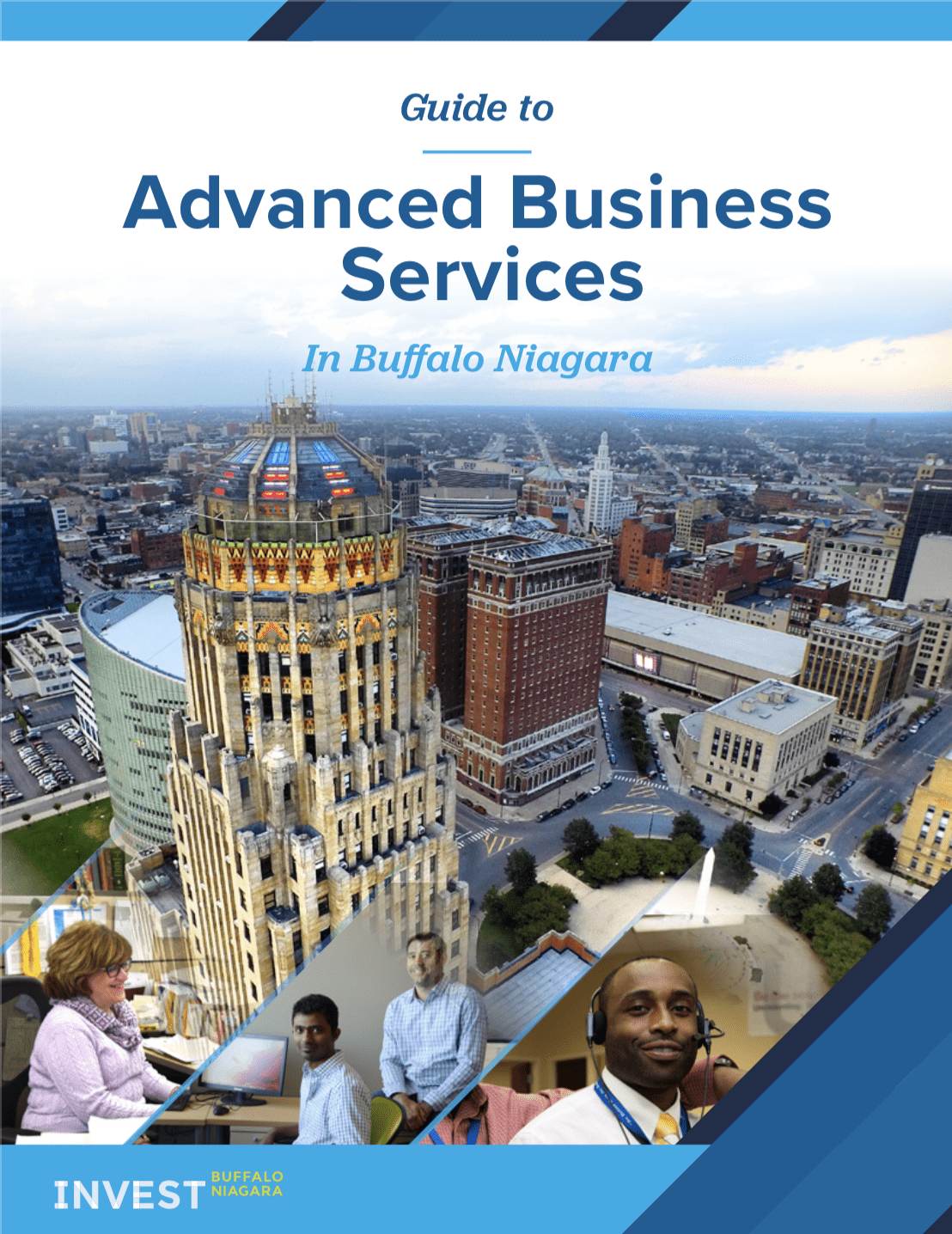 Additional Resources