Industrial Brownfield Development
An excellent industrial brownfield opportunity exists proximate the Lockport Industrial Park.  Zoned L-1 Light Industrial, the site offers industrial development in a rural setting.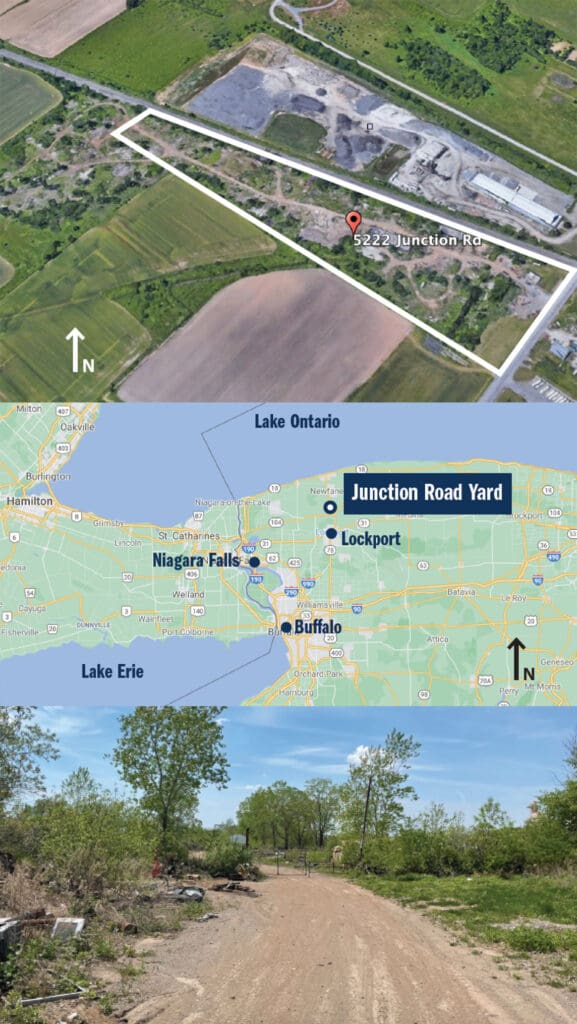 5222 Lockport Junction Road – Town of Cambria
Size: 16.8 acres
Site Features: All utilities present at site with a fiber optic amplification facility under development 0.5 miles away.  Ideally situated for manufacturing and/or warehousing operations.
As a brownfield site with Phase I and II Environmental Site Assessments completed, the property is eligible for the New York State Brownfields Cleanup Program which provides lucrative tax credits for both remediation and redevelopment.  The site is also within the New York Power Authority's hydropower allocation zone.
Niagara County has temporary ownership of the property and is seeking parties interested in redevelopment.